Discover the Power of Hypnotherapy
Welcome! Are you seeking a positive change in mind, body or spirit? Would you like to understand yourself better, feel more connected & be more passionate about life? Do you have wounds to heal or difficulties to work through and could use someone in your corner who will gently guide you through the healing process?  Then, Welcome!
I'm Mellisa Dormoy CHt, and I've been practicing hypnosis, meditation and guided healing sessions for over 15 years. Please take a moment to explore the website. Telephone sessions are available or in person at our office location at 141 South ave. Fanwood, NJ. We also offer tons of audio meditations and hypnosis sessions on MP3 for at-home convenience.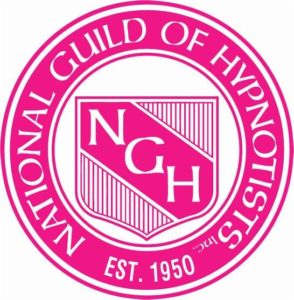 To schedule your appointment :
MellisaDormoy @gmail.com
848 200 7754 or cell 732 877 9964
141 South Avenue
Fanwood, NJ 07023
(Located inside The Indigo Papillon)
What is Guided Imagery & Hypnotherapy?

Guided Imagery specifically works with vivid images to help you experience the session with as many senses as possible while in a relaxed state of mind and body. Hypnosis is  not sleep. It's a relaxed state of concentration and focus. You'll be aware of everything, can talk to me, move around, itch your arm, etc. It's very relaxing and we will talk during most of the session (question and answer). In this state, we are able to access the subconscious mind and your higher self which allows access to information not normally available to us in the awake, conscious state. Not only are we able to experience past lives and meet our guides and angels, but if we are also working to release blocks, then in this state of relaxed concentration, you will become more fully aware of your subconscious patterns. We then release what no longer serves you. The subconscious mind is where you hold all your beliefs that you've gathered up over the years. This is where we hold concepts of ourselves and all of our memories, even the ones we cannot remember in a normal waking state. If you've ever used a guided meditation, hypnosis feels very similar. It's very relaxing and an enjoyable way to learn things about yourself, heal anything that needs healing, and connect with who you truly are.

What does it feel like?

It's a little like an intense daydream. Things feel very vivid and real. Most people get very clear visuals, feelings of past events, and know things they would not normally know. Textures seem more real, colors are more vibrant, you may even meet people you recognize from this life in your session. Your body will be completely relaxed as will your mind. It's very enjoyable. It brings a sense of connection to Spirit & Love.

How is Guided Imagery and Hynotherapy different than traditional therapy?

I have a degree in Psychology and I turned to Guided Imagery and Hypnosis because of the rapid results and I LOVE to see results!  You can experience profound change within one session because of the information that is given to you in the session. It's not uncommon for tears to stream down during a session because we are working with some issues that require some healing or because we meet our Guardian Angels and they have special messages for us.

What topics can I work on?

You decide what's most pressing for you at present. Although sometimes, the subconscious will first address things it knows you need to deal with. Our souls are very powerful and wise and know what's needed most. When this happens, it simply means that an important soul issue is ready to be dealt with and you will see it clearly during the beginning of your session. Your spirit knows.

What's a Guided Healing Session?

I trained as a Reiki healer over 15 years ago. I always incorporate the Angels presence, guidance and love into all session work. A guided healing session with me is calming and cleansing. You will most likely feel the Angels presence as well. You'll have your session comfortably on a Reiki table, with low lights, low music and a calm and a warm atmosphere. I begin the healing session with prayer, then use guided imagery to relax your mind and body along with Reiki for an amazing, calming, nurturing experience outside and in. I relay all messages to you I receive from the Angels during the session.